Do you have a
Project we can help with?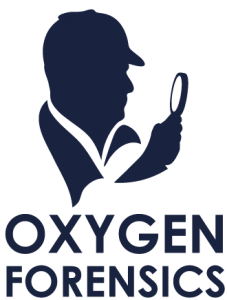 OXYGEN FORENSIC
Oxygen Forensic® was founded in 2000 as a PC-to-Mobile Communication software company. This experience has allowed their team of mobile device experts to become unmatched in understanding mobile device communication protocols. With this knowledge, they have built innovative techniques into their Oxygen Forensic® Detective allowing their users to access much more critical information than competing forensic analysis tools. They offer the most advanced forensic data examination tools for mobile and IoT devices, smartwatches, cloud services and drones. Oxygen Forensic delivers the universal forensic solution covering the widest range of mobile devices running iOS, Android, Windows Phone, BlackBerry and many others.
Oxygen Forensic® products have been successfully used in more than 150 countries across the globe including Pakistan. Their customers include various US and European federal and state agencies, such as the IRS, US Army, FBI, US Department of Defense (DOD), US Department of Justice, US Department of Homeland Security, US Department of Transportation, US Postal Service, US Supreme Court, European Commission, Interpol, London Metropolitan Police, French National Police and Gendarmerie, German Federal Criminal Police Office, Italian Financial Guard, Spanish Civil Guard, Hong Kong Customs as well as consultancies like PwC, EY, Deloitte and many others.
Oxygen Forensic® Detective is all-in-one forensic software to extract and analyze data from multiple sources: mobile devices, their backups, SIM and media cards, cloud services and drones. Leading edge technologies deployed by Oxygen Forensics allow the bypass of screen lock passcodes, locate passwords to encrypted backups, extract data from secure applications as well as recover deleted data. Mobile device, cloud and drone extractions are merged together in a single intuitive GUI with rich analytical capabilities including determining common locations and contacts for several devices, viewing all events in a robust timeline view and much more.
Emerging Systems, being the partner of Oxygen Forensic is fully equipped to design and deploy Oxygen Forensic Detective Kits in collaboration with "The Kernel".